Droi-Kon ® is a nutritional supplement manufactured by Summit Nutritionals ® In order to protect the quality of the product and to ensure the customer of the product source and safety, Summit Nutritionals ® has trademarked its premium Food Grade Chondroitin Sulfate.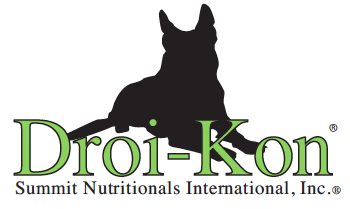 Our Chondroitin Sulfate is already well-known to the industry by its supporting five independent lab reports, certificates of analyses and product specification data sheets. Now when companies see Droi-Kon ® Chondroitin Sulfate, they are guaranteed they are using only the highest quality Food Grade Chondroitin Sulfate.
The best way to ensure that you are acquiring high quality Chondroitin Sulfate is by choosing Summit Nutritionals ®, as your reliable 100% BSE free source. (Wikipedia – BSE)
.
Visit the Official Droi-Kon ® Website
Premium Food Grade Chondroitin Sulfate
.
2013 Summit Nutritionals ®